Fantasy football draft season has kicked into overdrive, with leagues across the land gathering to select their squads for the upcoming season.
Whether this is your first year of playing fantasy football or if you're a grizzled veteran, nothing is more satisfying than winning that fantasy league championship (except maybe winning some money too). Here are some tips to help you do just that.
1. Load Up on Running Backs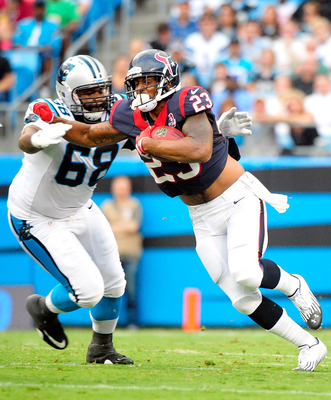 Grant Halverson/Getty Images
In today's pass-happy NFL where quarterbacks are posting some crazy numbers, which has led to several stars such as Aaron Rodgers of the Green Bay Packers being considered in the first round of fantasy drafts. (Right Edo? LOL!) Also, the ridiculous statistical seasons posted by tight ends Rob Gronkowski of the New England Patriots as one and sometimes two tight ends are now being taken in the first round. I say go ahead and let them. Wave bye-bye as you load up with running backs.You've got a much better shot at getting value at the other positions later in the draft anyway. So take a deep breath, relax and let the runningbackaholism wash over you and repeat after me…"You can never have too many running backs."
2. Be Flexible with Your Draft Strategy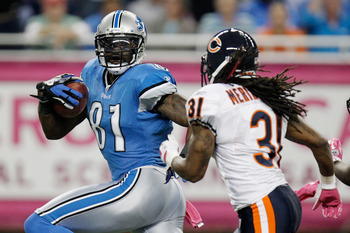 Gregory Shamus/Getty Images
If you go into your fantasy draft with an absolute, set-in-stone strategy you're hamstringing yourself from the get-go. You have to go where the value is, even if that means that your draft strategy goes out the window before you make your second pick.
If the first 15 picks are all running backs, then it's time to look at grabbing a quarterback or a wideout such as Calvin Johnson. Likewise, if a ton of quarterbacks go early don't flip out. Stay the course, load up at running back and receiver, and at the worst you'll have some tasty trade bait.
Let the draft come to you…
3. Use Your Last 2 Picks on a Defense and a Kicker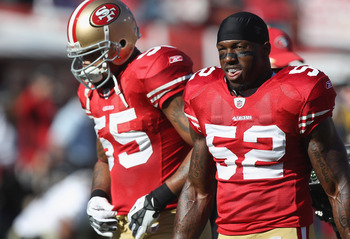 Jed Jacobsohn/Getty Images
The two most unpredictable positions from season to season in fantasy football leagues are easily team defense and kicker. So, while it may be tempting to grab an elite defense such as the San Francisco 49ers in the middle of your draft, resist that temptation. Yes you SF fans!
Unless your league awards very heavily for defense you're much better off using that pick on depth at the offensive positions. In fact, you can wait, grab a defense with a favorable Week 1 matchup, and then rotate defenses with similarly favorable matchups off the waiver wire all season long. Do that, and you'll end the year with a "defense" that will have scored just as many points as the so-called "elite" ones do.
Also, for the love of whatever God you pray to, don't take a kicker before the last round. It's just silly and a wasted pick, period.
4. Stay Active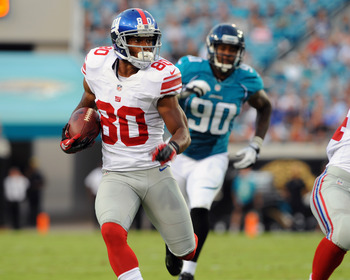 Al Messerschmidt/Getty Images
So, your draft is over, and you're loving your team. Now it's just time to sit back, relax and reap the championship rewards, right? WRONG!
Fantasy leagues aren't won during the draft, although a bad one can hurt your season. They are won during the season by the owners who make the most moves to improve their squads. It's absolutely important to stay active throughout the season if you want a shot at the title.
Comb the waiver wire on a weekly basis. No one picked up Victor Cruz last year, but by season's end he was a top-five fantasy performer. Constantly be on the lookout for potential trades that can help your team. That depth you have at running back may look really good to a team hurting at the spot that has that wide receiver you need to put you over the top. Keep up to date on player injuries. It's awfully hard for your starting quarterback to rack up fantasy points from the locker room.
If you want to win it, you have to stay in it.
5. Don't Panic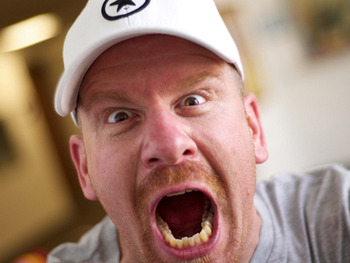 Photo Courtesy of Business Insider
So you've drafted what you think is an excellent team, you have your Week 1 lineup ready to go, you've settled in and then… everything goes to down the toilet.
Injuries hit your team. Your star running back comes out of the gate slow. Every team you play goes ballistic and suddenly you're sitting at 0-5 and wondering what the heck happened.
Don't just throw your hands up in the air and give up! I've had teams start 0-5, win seven of eight, sneak into the playoffs and win the whole enchilada.
Put that free agent waiver wire to good use. Make the trade you need to make, even if you have to overpay to do it. Just don't give up, because you know what they say…
It ain't over until the fat lady sings…
Make a comment